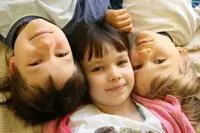 Providing individual, child, adolescent, and family counseling.
Is your family struggling and in conflict?
Does your teenager refuse to talk to you? Refuse to follow family rules?
Are you struggling to get your child to complete his/her homework?
Do you need guidance and understanding of your child's IEP or 504 at school?
Do you want support in attending the IEP meeting?
Is your child impulsive, having difficulty in school?
Does your child suffer with self esteem issues?
Is your child being bullied? Not getting along with peers or teachers?
Do you wish your teenager had better time management? better study habits?
Do you struggle with your partner to share parenting responsibilities?
Does your child struggle with social skills?
Does your child participate in sports and need to learn better teamwork or communication skills?
Are you familiar with Childhood Emotional Neglect CEN? Do you want to know more about how it is affecting you and your current relationships?

Is there illness, loss, or divorce that your family is adjusting to?
---


Most parents and children face difficulties at some time! Therapy provides family members with new skills to effectively deal with the stressors and difficulties. Family members can learn and practice new skills that will help them to overcome the current problems and promote healthy change and growth!

Children, pre-teens and teenagers, as well as adults are invited to seek counseling services that will help them with new or long standing problems.